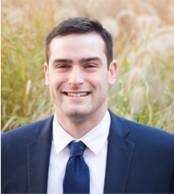 How long have you been with firstPRO?
I've worked at firstPRO for four years, and I'll be celebrating my five-year anniversary in October.
What do you do? What's your day-to-day like?
I am a Business Development Manager within our IT Division, connecting with decision-makers at various clients in the Greater Philadelphia Area. It's my job to inform them of the great services that we offer, with the hopes that they will allow us to assist them with their IT Staffing needs.
What do you love most about the job?
As I enjoyed while working as a Recruiter at firstPRO, I really enjoy the chase. It's a fun challenge coming up with creative ways to get noticed and/or heard by decision makers in the area.
What are the biggest challenges in your job?
The biggest challenge that I've experienced is the initial contact with decision makers. I'm still fairly new, so it's a challenge to reach a Manager that firstPRO has never worked with previously.
What accomplishment are you most proud of?
I am very proud that I have tripled my IT Placements through the first three months of my tenure as a Business Development Manager.
What's the best piece of advice you've ever gotten?
You are only as good as the team you work with.
What are some of the standout factors you're looking for when you match candidates with clients?
It comes down to a right fit across the board. It needs to be the right fit for the candidates just as much as it needs to be a right fit for the clients. Candidates that share the enthusiasm that me and my team demonstrate are always a strong indicator as well.
Do you stay in touch with your previous placements?
Of course. It's paramount that we stay in contact with previous and current placements. You never know when you'll need them, or when they'll need you.
What do you like to do for fun outside of work?
I'm a big movie guy. I'm also a big Philly sports guy. If I can combine the two that's best-case scenario.
If you could travel anywhere, where would you go?
I'm not a big traveler, but I am going to Riviera Maya for my honeymoon this summer.