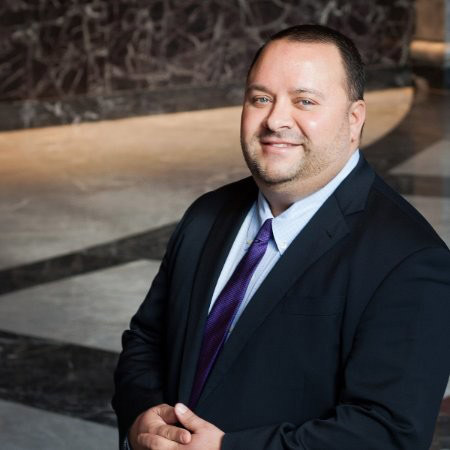 How long have you been with firstPRO?
I joined firstPRO in early 2015 to help open the brand new Boston office.  It was the year we had a big snow storm just about every other day, all winter long.  After a bunch of years with a major national firm, it was refreshing to come to a place where everyone is empowered to find creative ways to go the extra mile for our clients – I believe this really sets firstPRO apart from the competition!
What do you do? What's your day-to-day like?
I work to find companies that need to hire IT talent, build relationships with key hiring managers, and work with our Recruiting team to deliver the best possible candidates for those important jobs.
What do you love most about the job?
I love strategizing with wicked smart clients to figure out what is going to be the best overall profile for their key open jobs.  I love the constant interaction with our great recruiting team for client intake calls, interview prep calls, and really honing in on the 'FIT' for the client.  It truly is a whole bunch of little things that begin to separate good from great.
What are the biggest challenges in your job?
We work in the only industry where our 'product' can say NO.  Despite our thoughts on a candidate's best career path, they always have the free will to decide what is best for themselves and their families.  Whether we agree with those decisions or not, the key is to maintain respect and try to understand where they are coming from.  Day-to-day, we can have candidates skip interviews, turn down jobs, or not show up for work, but over the long haul recruiting can be a really great career!
What accomplishment are you most proud of?
Placements with no fees… helping my sister build back her career after losing her husband.  She just landed with a great company earning a much higher salary after 2+ years of grinding it out to refresh her skills.  I'm so excited for her future!
What's the best piece of advice you've ever gotten?
"Don't add it up" and "Let it go."  It's easy to get down when a client selects a candidate from another firm or your candidate turns down a great offer, but don't stack them up – each deal that goes sideways has its own reason.  Keep doing the things that you know will lead you to victory and let go of the bad deals.  Similarly, if you pat yourself on the back for your good deals too long, you will find the competition passing you by.  When asked which Super Bowl victory was his favorite, Tom Brady always replied… "The next ONE!"
What are some of the standout factors you're looking for when you match candidates with clients?
Excitement, Work Ethic, Attitude, and Communication skills.  There are usually plenty of people that can do the job, but clients want those critical, soft skills that determine someone's actually a great fit!
Do you stay in touch with your previous placements?
Absolutely, recruiting gets easier through the years by staying in touch with the key relationships you build early on.  There is nothing more gratifying than when one of your placements becomes the hiring manager and wants to utilize your services to build out their team, or when a client calls and says "John Doe has been such a great addition to our team and we need to hire again – find me another John Doe!"
What do you like to do for fun outside of work?
I love all Boston sports, so there is nothing better than being at Fenway for the Sox or tailgating before a Pats game – I know we all miss live events!  I love spending time with family and friends, exploring new restaurants and cocktails, live music, and driving on the beach on Martha's Vineyard.
If travel were possible right now, and you could travel anywhere, where would you go?
Probably to a Caribbean island on a beach with a few cold beverages!  Hopefully, we can all get back to great trips soon!