How long have you been with firstPRO? 

I have been with FirstPRO since May of 2021.

What do you do? What's your day-to-day like? 

I am a Senior Recruiter with the Supply Chain & Engineering team. On a day-to-day basis I handle recruiting and sales for all of the clients that I work with. I work a full a desk so I am responsible for finding my clients as well as filling the roles that they need me to.

What do you love most about the job?  

I really like the team that I work with along with the flexibility that this company has given me. I also find satisfaction when being able to connect a candidate with a company and it turns out to be a win for both parties.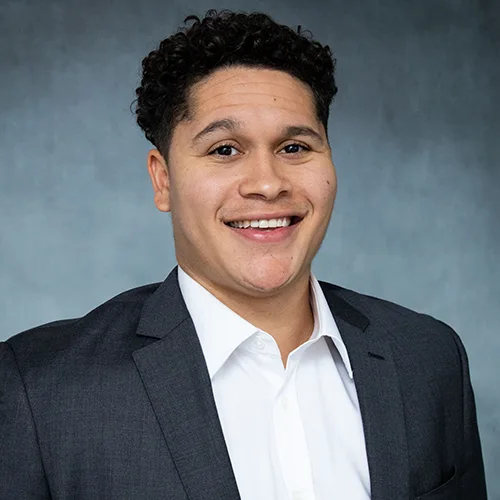 What are the biggest challenges in your job? 

On the recruiting side it can sometimes be a challenge to find a very niche skill set that the client may be looking for, but I enjoy testing out all options to do so.

What accomplishment are you most proud of?  

I have been proud of myself for being able to pick up on the sales piece when I first started the role. I had never worked a sales job prior, but I was able to attain a ton of new clients and fill roles for everyone that I worked with.

What's the best piece of advice you've ever gotten?   

"Always be a leader, never a follower."

What are some of the standout factors you're looking for when you match candidates with clients? 

The most important thing to me is when first speaking with candidates is what their most ideal situation would like for them. After I know that I am able to match that up with the clients that I am working with.

Do you stay in touch with your previous placements?   

I try to build relationships with the candidates on the front end so if they ever need me in the future they know that I am once call away.

What do you like to do for fun outside of work?  

I am a big Philly sports fan, so I enjoy going to sporting events. I also enjoy hanging out with my friends and family and going on vacations.

If you could travel anywhere, where would you go?  

There are a lot of places that I would like to visit but at the top of my list right now would be Costa Rica & Thailand.