How long have you been with firstPRO? 

My first day was June 27th, 2022! So just passed the 2-month mark.

What do you do? What's your day-to-day like? 

I am a recruiter in the Philadelphia office for the newly formed professional services division. I spend most of my days learning about new open positions, aligning my focus to 3-5 of them at a time, conducting my own research on the companies that have these openings, and then sourcing, prescreening, submitting, interview prepping, and closing/placing candidates.

What do you love most about the job?  

I enjoy the feeling I get when I open a new applicant's resume for the first time and realize that they are a great fit for what I am working on. I try to ride that initial feeling throughout the process as I contact them and get to know them more, proceeding with enthusiasm and care. I feel lucky to work in a field that helps others!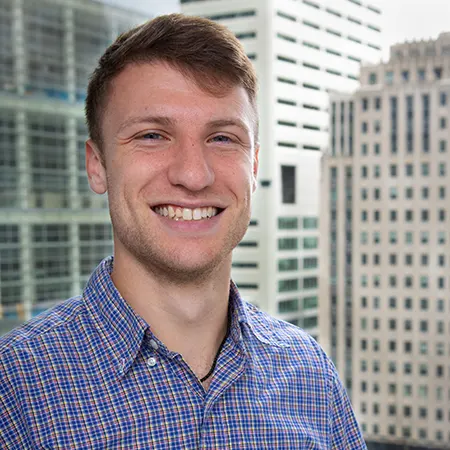 What are the biggest challenges in your job? 

All the uncontrollable elements of placing a candidate. Ultimately, we are working with people who possess their own motivations and whatever they think is best for them is what matters the most to me, even though I may not always agree (: .

What accomplishment are you most proud of?  

My first placement. It gave me the confidence I needed and feel like my future calls have become even smoother.

What's the best piece of advice you've ever gotten?   

Everyone's opinion is important.

What are some of the standout factors you're looking for when you match candidates with clients? 

Drive and responsiveness. I've always been a hustler and feel I connect with and can recognize others with that quality.

Do you stay in touch with your previous placements?   

My placements have not begun their first days yet! So, I hope to!

What do you like to do for fun outside of work?  

Currently I like to play Ultimate Frisbee, play board games with my friends, and watch reality TV.

If you could travel anywhere, where would you go?  

Top 3 right now are:

California
Italy
Australia/New Zealand

Anything else to say?

Thank you to my family for everything they have done for me to get to this point. Love you Mom, CJ, and Hattie <3.