How long have you been with firstPRO? 

I have been with firstPRO since October of 2021.

What do you do? What's your day-to-day like? 

I do business development for the Boston IT division. I started off recruiting for firstPRO and recently made the transition into sales. My day to day consists of seeking out new client relationships and working alongside my team to support existing clients to fill their open roles.

What do you love most about the job?  

I love meeting new people and how every day is different than the day before. There is never a dull moment!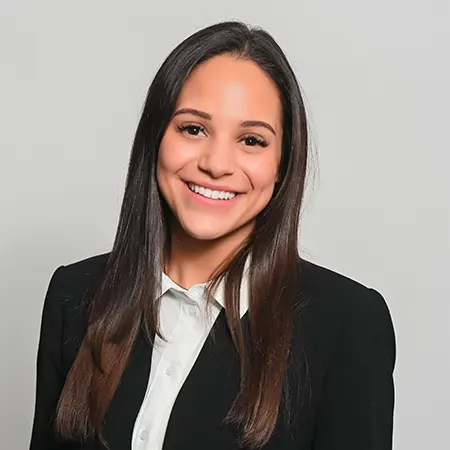 What are the biggest challenges in your job? 

The biggest challenge for me is staying positive when things don't turn out the way I would have liked. This job is a rollercoaster with a lot of highs and lows, but I have learned that you can't let one bad thing distract you from continuing to grind because the next great opportunity could be right around the corner.

What accomplishment are you most proud of?  

I am proud of how far I've come and the growth I have experienced while working at firstPRO. I came in with no recruiting experience and am really proud of the work I have put in to get to this point of feeling successful in my career.

What's the best piece of advice you've ever gotten?   

The only person standing in the way of me accomplishing my goals is myself. Just keep going and don't be my own worst enemy.

What are some of the standout factors you're looking for when you match candidates with clients? 

Every client is different and although a lot of technical requirements can be very similar, it is important to find candidates that are a good cultural fit as well. We want people to fit in and enjoy where they work and who they are working with.

Do you stay in touch with your previous placements?   

What do you like to do for fun outside of work?  

I like to workout, go shopping, and most importantly - hangout with my dog!

If you could travel anywhere, where would you go?  

I have always wanted to experience Paris! I hope to travel around Europe within the next couple years.