How long have you been with firstPRO? 

What do you do? What's your day-to-day like? 

I'm a Sales Manager on the A&F contract team. I work with clients to understand their hiring needs and partner with my amazing recruiting team to present local talent for their open positions. I also manage another Business Development Rep.

What do you love most about the job?  

I really love the team I work with. They help make what can often times be stressful, more light-hearted and fun. We really do work hard and play hard!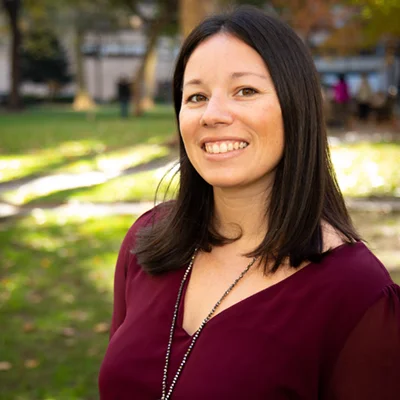 What are the biggest challenges in your job? 

Our product is people, the most unpredictable product there is! Being able to roll with the punches and adapt on the fly is something you have to do in staffing

What accomplishment are you most proud of?  

My biggest accomplishment was actually buying my house 10 years ago. I moved a lot when I was younger so having a place to call my own was always a dream.

What's the best piece of advice you've ever gotten?   

Don't take your foot off the gas, especially when things are going well. It's important to take time to celebrate successes but sales never sleeps and you always have to stay relevant to remind your clients who you are and that you can be a resource.

What are some of the standout factors you're looking for when you match candidates with clients? 

Clients rely on me to articulate their needs to my recruiting team so that we're finding the right fit. A lot of times I have educate clients on the current market conditions when expectations don't align with reality. It can be a tough balance but always rewarding when we find the right match! Any time a client can set themselves apart with selling points (like benefits, work from home flexibility, culture, etc), it helps to fill the position!

Do you stay in touch with your previous placements?   

Definitely. I'm all about relationship building and establishing trust with my clients so that they feel comfortable coming to me with their hiring needs even when they move on to another company.

What do you like to do for fun outside of work?  

More like what DON'T I do for fun outside of work! I'm very social and involved with many extra curricular activities including fitness classes and sports leagues, a book club, I'm a singer/songwriter, and I travel as often as possible.

If you could travel anywhere, where would you go?  

One of the top places on my list right now is Croatia!