How long have you been with firstPRO? 

What do you do? What's your day-to-day like? 

I'm an Accounting & Finance agency Recruiter. I spend the majority of my day communicating with Accounting & Finance professionals.

What do you love most about the job?  

I love the people I work with. My team and colleagues are fantastic. FirstPRO has cultivated an incredibly supportive culture that offers flexibility and autonomy that makes me enjoy doing a challenging job.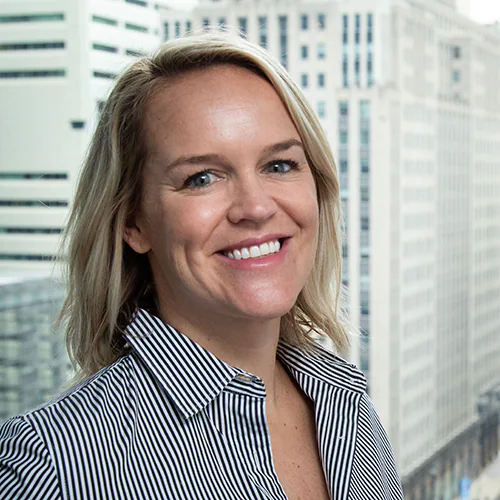 What are the biggest challenges in your job? 

The biggest challenge is truly understanding what people want out of their career or what clients want out of a new hire. Finding the right questions to ask can be challenging because we aren't always fully equipped with how to communicate what we're looking for, or even certain about what environment is best for us. Navigating through these conversations can be personal and getting people to trust that you have their best interest in mind is not easy.

What accomplishment are you most proud of?  

 

I'm most proud when former

candidates and clients choose to exclusively work with firstPRO. There are so many

staffing firms out there to choose from, but when people disclose that their

experience working with firstPRO exceeded their expectations and felt more

personal and professional than partnering with our competitors, that feels like an

accomplishment.

What's the best piece of advice you've ever gotten?   

If you're learning, you're not failing. (It took me a long time to realize how true this is.)

What are some of the standout factors you're looking for when you match candidates with clients? 

Surface level stuff has to line up, like commute, years of

experience, compensation, sometimes industry, etc., but a company's culture

matching what a candidate is looking for and an individual's career goals aligning

with the potential trajectory they could have within an organization are pretty

important factors.

Do you stay in touch with your previous placements?   

Sometimes, yes. But if a person is happy in their new role and they don't see the need to stay in touch, I totally respect that. My hope is always that they'll reach out again when they need me because they value the relationship.

What do you like to do for fun outside of work?  

My favorite thing to do is explore

new places & cultures (near and far). I'm fortunate to get to take an international trip

once or twice a year. I love yoga retreats, meeting new people and good cocktail

with a view!

If you could travel anywhere, where would you go?  

My next trip is to Morrocco in October, but Argentina's Iguazu Falls and Fitz Roy in Patagonia is high on my travel bucket list!