How long have you been with firstPRO? 

My first official day was November 30, 2021.

What do you do? What's your day-to-day like? 

I am a Senior Talent Partner, primarily focused on the recruiting side of the desk for direct, permanent hire Accounting & Finance professionals. I have begun to get tremendous exposure on the business development side of the desk lately as well. My day-to-day typically consists of sourcing qualified candidates for our current openings (and future openings) as I build out a long-standing pipeline of candidates to work with for years to come. The remainder of the time is spent usually working with Account Executives on previously submitted candidates to see where they stand in our clients' interviewing processes, and how we can best get them toward the proverbial finish line.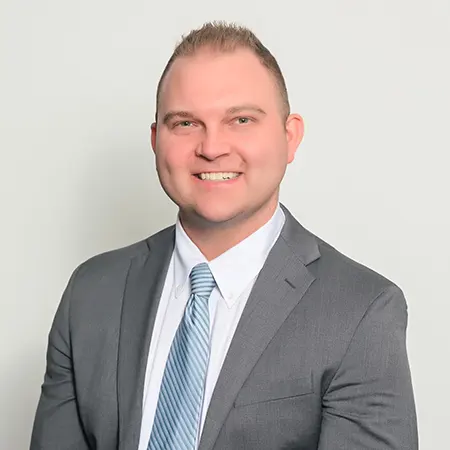 What do you love most about the job?  

The competitive nature of this business, not only in competing to find the best talent out there for our clients' openings, but also in competing against myself to "one up" my previous success and move on to the next "win." I am constantly striving to be the best in my craft and simultaneously help get the company I'm supporting to be the best at what we do. As Ricky Bobby's father once said in Talladega Nights, "If you ain't first, you're last!"

What are the biggest challenges in your job? 

It's two-fold. First, finding the right person for the vacancy you're trying to help your client fill is the biggest hurdle. From there, it then becomes a challenge to guide that person all the way through the process while simultaneously looking out for the best interest of your client.

What accomplishment are you most proud of?  

In mid-2022, I was on the recruiting side for the Boston A&F division's second largest placement fee since its inception in 2014. Having only been with the company about 6 months at that point, I was rather proud of having achieved that success so early on.

What's the best piece of advice you've ever gotten?   

My parents worked extremely hard to put myself and my four siblings through college, and one of the things they always preached to us in our professional lives was to "enjoy what you do." Therefore, I have tried to always pursue professional ventures that I have enjoyed, and I think that passion and interest level have allowed me to be as successful as I have been over the years. When you love what you do, you'll never "work" a day in your life!

What are some of the standout factors you're looking for when you match candidates with clients? 

Every candidate looks good on paper, right? But when you're able to match a candidate to a client opening based on their level of interest and passion for that job and/or company, then you've found a good fit. From there, it's all about the soft skills – Do they communicate well enough to be effective in this role? How is their attention to detail? Were they prepared for my questions and qualifying call, such that I know they'll showcase that same preparation when they're in front of my client? It's things like that which make a candidate stand out.

Do you stay in touch with your previous placements?   

In general, it is good practice to stay in touch with previous placements. We highly emphasize it that much further here at firstPRO. We know full well that building that relationship is one thing. However, maintaining that relationship and continuing to cultivate it for both the short and long-term future is how you are going to be the most successful in this industry. After all, those placements are going to continue blossoming in their careers and they will eventually be Hiring Managers themselves one day. Plus, those frequent touch bases remind our placements of the quality we represent here at firstPRO such that they will remember us in a positive light moving forward.

What do you like to do for fun outside of work?  

The gym has become my sanctuary the last couple of years since re-opening amidst the Pandemic. Besides powerlifting there 6 days a week, I am an avid sports fan. You can find me watching everything from football, basketball, and golf to hockey, baseball, etc. I also have two toddlers under 4 years old that keep me busy on weekends when I have them.

If you could travel anywhere, where would you go?  

I am admittedly not a big traveler, but Paris and London are on the top of my international Bucket List and then San Francisco, Austin, and Charleston are on my domestic Bucket List.